I wanted to briefly talk about the trilogy of Metroid Prime games running on the Deck. In a nutshell: it works pretty great. Not flawless by any means but you'd be surprised at how well the controls work. All you have to do to get up and running is to run the EmuDeck script on your Steam Deck. Then copy your Trilogy ISO to /home/deck/Emulation/roms/primehacks/. Exit Steam in Desktop Mode, and add artwork with Steam ROM Manager.
The PlayStation 2 emulator PCSX2 gets a much-needed UI overhaul. The wxWidgets library that the developers were using before has now been replaced with Qt. Now it looks much cleaner. If you've used the Dolphin emulator, you'll notice the interface looks quite familiar: Image credit: @Dreamboum The controller setting interface has also been updated with this new UI library. Settings can now be set on a per-game basis, there's an auto-updater, and there's "native" support for the DualShock 4 and DualSense gamepads.
As of Ryujinx version 1.1.112, users can now seamlessly load mods on Super Smash Bros. Ultimate with the use of ARCropolis/Skyline. Here's how to do it. Note: this tutorial is based off of the guide from GameBanana, but specifically tailored to Linux users. TL:DR Get yourself set up with emulating Switch games on Linux with this guide if you haven't already Download Ryujinx and run it for the first time Download ARCropolis, extract zip to %RYU_DIR%/sdcard/ Download Skyline, extract to %RYU_DIR%/sdcard/atmosphere/contents/01006A800016E000/ Download any mod (plenty of them over on GameBanana), extract them to %RYU_DIR%/sdcard/ultimate/mods/ Launch the game.
If you're not familiar with ARCropolis, it's "a modding framework for loading and managing community-made mods and plugins," while making use of the Skyline on-the-fly patcher. Primarily this is for Super Smash Bros. Ultimate, but who knows, it could work for other games down the road. Previously, making use of a mod or testing it required putting it on a hacked Switch. Now that ARCropolis and Skyline have been merged with the mainline Ryujinx build as of version 1.
I now have renewed interest in playing the original Metroid Prime for the GameCube. Why's that? Because there's this GORGEOUS HD mod that has finally been released after four years in the making. Just look at the screenshots yourself. The game still looks great nearly 20 years later, but now it got a fan-made upgrade in the visual department that makes it look like the game came out not even five years ago.
Yesterday a new blog post was submitted on the Ryujinx website. I wanted to extract some of the highlights of this post. To start things off, graphics are now more "stable" on OpenGL with Intel and AMD GPUs. Though games like Pokémon Legends Arceus displayed just fine with Ryujinx's Vulkan build, previously the game would look horrendous: That's no longer the case: Game Builder Garage and WarioWare: Get it Together! had a few GPU regressions fixed.
It's been said plenty enough: the Nintendo Switch is in dire need of a hardware upgrade. That's for sure. Fortunately, passionate programmers and modders out there have made playing Nintendo Switch games via emulation a much better experience. In the case with Kirby and the Forgotten Land, the framerate is capped to 30 FPS. In a modern day and age where we're used to ultra-fast speeds of 60, 144, or even higher framerates, that 30 FPS cap can be headache-inducing.
Time to shake things up a bit and talk about a Nintendo Switch game: Kirby and the Forgotten Land. If you prefer Linux-exclusive news, just let me know in the comments. But do note I played the entirety of this game on Linux, thanks to Ryujinx. Haven't played a Kirby game in a long time. I think the last one I played was Kirby Air Ride for the GameCube. Something struck out to me when I was watching the trailer for this game though.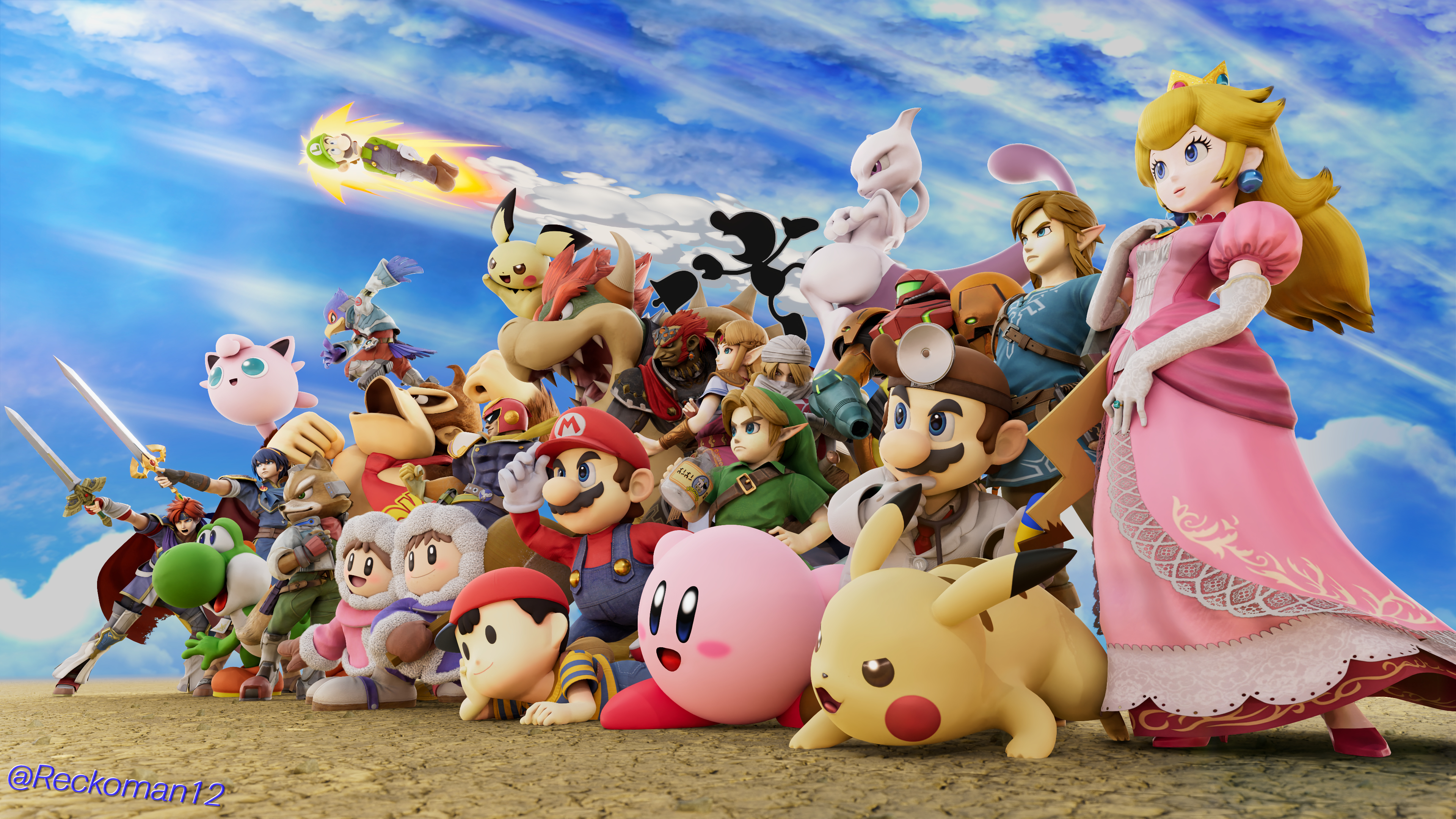 Super Smash Bros. Melee. The game I will cherish to time indefinite. I won't spend this article on my fascinations with this game (although I may do that in a separate post); let's get right to the point. Let's get this game set up on your Linux machine (and maybe your Steam Deck?) so you can start playing the game online with others…with rollback netcode! The process really isn't that complicated, but this guide should give you some tips on how to get the best experience.
The Ryujinx team has assured us that, despite February being a short 28 days, they paid back an "avalanche of improvements, fixes, additions and ongoing project work." First thing's up is Vulkan progress. Check out the video below for a comparison of single-threaded SPIR-V (the shader language for Vulkan) on Super Mario Odyssey vs. multi-threaded: Implementing this obviously wasn't easy, but looking at the results, it seems the effort really paid off.